Innovation Lab
The Innovation Lab is an experiential and practicum course that uses a multidisciplinary and collaborative approach to teach students innovative and creative design-thinking at the intersection of business and social enterprise, as well as the practical aspects of launching and leading a social innovation start-up venture.
This course is the natural next step for students who have taken the Forum, the Honors College mission course, or are involved in the Innovation, Design, and Entrepreneurship Academy (IDEA), or for any student who has a desire to commercialize their ideas into actual social innovation ventures. Rutgers–New Brunswick students without a team or project are welcome in the class and will be matched with a continuing or new team.
Developed within the Honors College beginning in 2016 and drawing from its mission focused on social impact, Innovation Lab teams, which now include students from across Rutgers–New Brunswick, have developed sustainable social innovation ventures to address water purification, personal safety, medical device breakthroughs, food insecurity, mental health support, and much more. To-date, Innovation Lab student teams have won nearly half-a-million dollars in awards, prize money, and recognition; secured patents; and forged key partnerships. View all of the Innovation Lab teams to-date.
---
Driven by Purpose at the Innovation Lab
Student Blog by Rehan Yadav (24' , RBS/HC)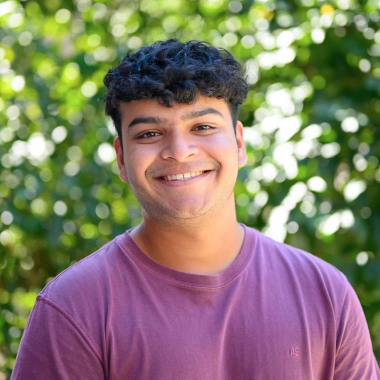 As a member of the Innovation Lab at the Honors College, I have learned so much about what it takes to start up your own business and the evolution process of an idea before it can start its impact on the world.
---
FAQs
Do I need to have an idea to join the Innovation Lab?
No, you can join a prior team, a new team or come up with a unique idea of your own in class to develop into a startup.
Do I need to be an Honors College student to join the Innovation Lab?
No, anyone can register for the course. However, you may need a special permission number.
Are there opportunities to continue to develop the ideas and startups after the semester ends?
Yes, teams continue to work together, with the help and support of the Innovation Lab faculty and advisors, and many continue beyond graduation.  
Interested?
We look forward to working with you to accelerate your journey as an innovator and social entrepreneur.
The Innovation Lab course takes place during the Spring and Fall Semesters.