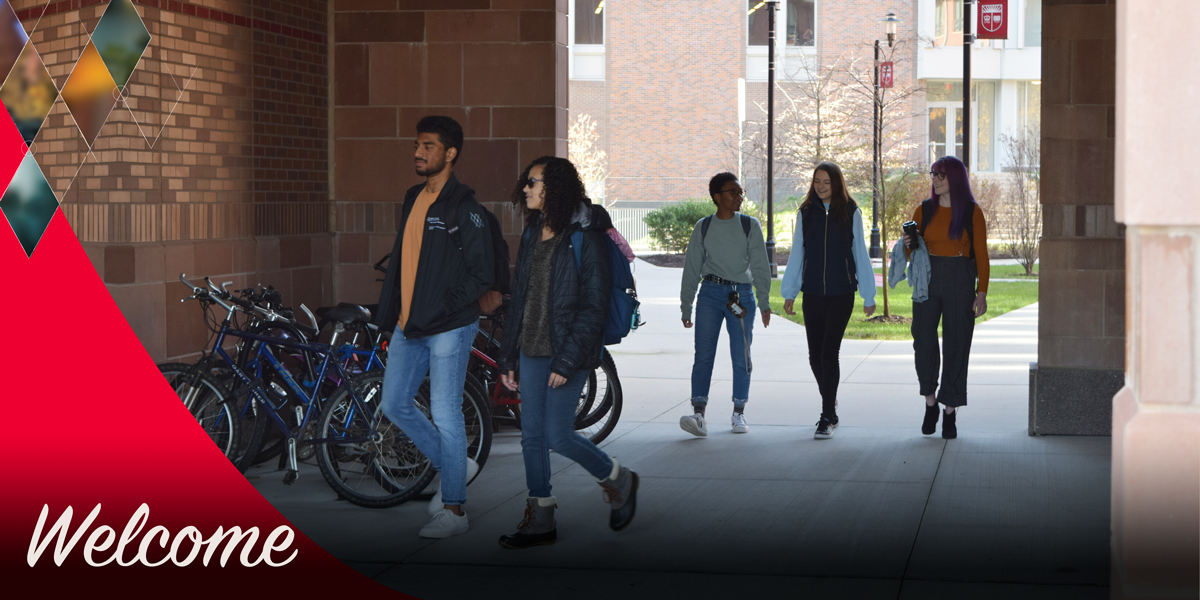 Welcome to the Honors College!
We're so glad you are joining our HC community, one of the premier honors experiences in the country!
Please check this page, as well as your Rutgers email, over the coming months and throughout the summer for updates about the opportunities that you can look forward to, preparing to be an honors student and living on campus, as well as next steps required before move-in day.
We want to make your transition to becoming an Honors College student as seamless as possible. We also want to introduce you to your deep network of support—staff, deans, faculty fellows, instructors, and peers—who are committed to you and to furthering academic and inclusive excellence at the HC so that all students can thrive.
One important note is that all first-year Honors College students are required to live on campus in the Honors College at 5 Seminary Place. No exceptions will be made. 
We hope that you are excited about your academic and co-curricular future here at Rutgers. With honors-specific courses, unique opportunities for research and artistry, study abroad, scholars and fellows programs, professional networking, innovation, and interdisciplinary exploration, all within a community of like-minded students and faculty mentors, the Honors College at Rutgers is your home for academic success. We are happy you are here!
---
Your Network of Support
Meet Your Welcome Team
The Honors College Welcome Team is a dynamic group of student leaders dedicated to making your transition to college as smooth as possible. They plan and facilitate programs for new students and serve as mentors for you in various ways:
Meet the Professional Staff
Within the Honors College, you'll have access to academic and professional development advisors, mentors in residence, our wellness counselor, resident assistants, live-in Faculty Fellows, the deans, and the entire HC staff.

HC Opportunities
Signature Academic Courses
All first-year Honors College students take the Forum, our interdisciplinary mission course where you'll learn how to transform your knowledge of global and local affairs into action through social impact. You will also take the Cross-Cultural Competency course where you'll learn from each other through exploring contemporary issues of equity and inclusion that further inclusive excellence in our communities.
 
Life at the HC
Throughout the year, the HC holds programs for students to get to know each other, share ideas and experiences, learn about professional and academic opportunities, and so much more. Read about life at the HC in our Student Blog and weekly Inside the Honors College, and follow us on Social Media
 
Student Support & Inclusive Communities
From community service to affinity groups, clubs, and student leadership, there are so many ways to engage. We are dedicated to providing a platform and space to support students of diverse backgrounds through programming, wellness initiatives, and advocacy.
Enrolling Students FAQs
Here are answers to some of the most frequently asked questions we get from enrolling students.

Your Next Steps Before the New Student Orientation
Housing
Complete your housing application as soon as possible. Living in the Honors College community is a requirement for
all first-year students. Be sure to get your NetID first as it may take a few days for it to become active in the housing system.
Get to Know Your Class
Join the Incoming Students Facebook Group to get to know your HC Community and follow the group throughout the summer for exciting updates from your HC Welcome Team. You won't want to miss a thing!
 
---

Other Enrollment Resources