Curiosity. Knowledge. Purpose.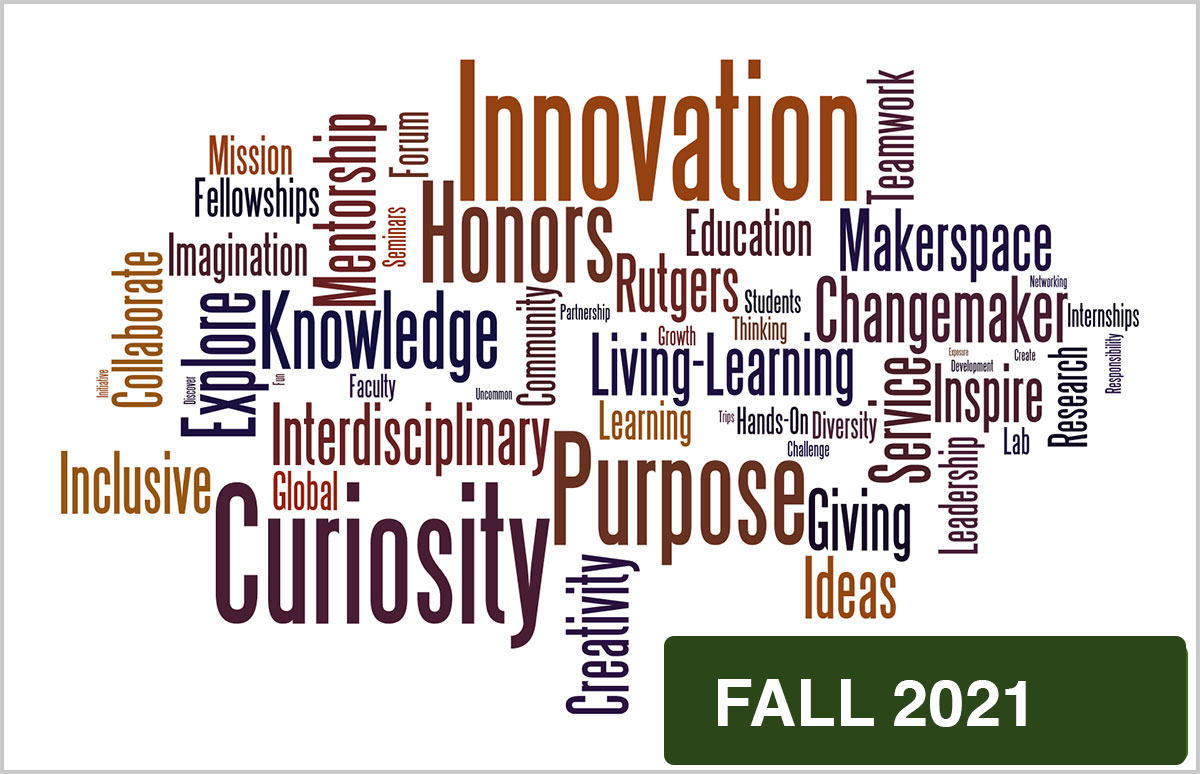 Honors College Forum Showcase Honors Four Teams!
This past fall, our students once again demonstrated Curiosity,  Knowledge,  and Purpose as they collaborated in small interdisciplinary teams to identify and address global issues impacting local communities. Congratulations to all of the teams who presented before a panel of judges from business and academia and to our featured Fall 2021 Forum Showcase honorees!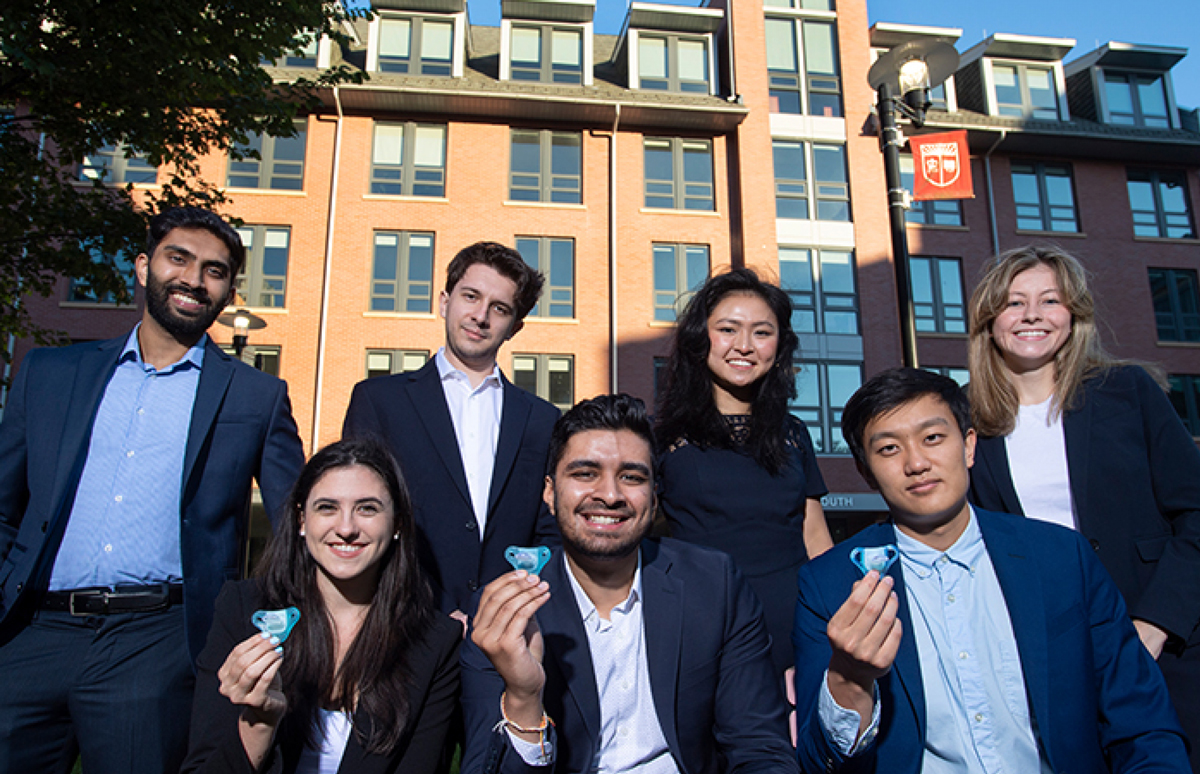 Rutgers Award-Winning Invention Aims to Reinvent Drug Delivery
An interdisciplinary team of Rutgers Honors College alumni and students has become one of the first from the Honors College Innovation Lab to bring their social innovation to the public sphere. To-date, the team has been awarded a patent and won more than $90,000 in seed money, including $63,500 this spring as part of the Schulze Entrepreneurship Challenge. Read more about Nutrivide, a fellow Honors College team called Sulis and their success, and the sustained support that makes it possible for these students to pursue their work.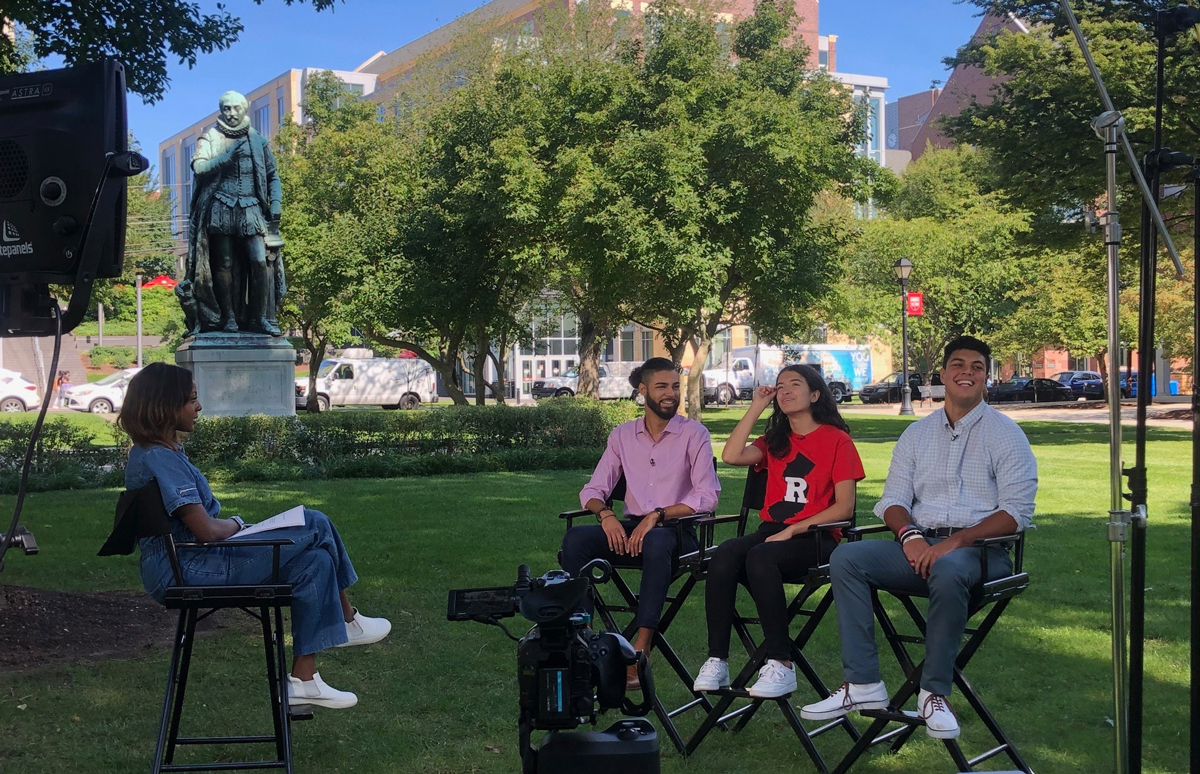 HC Students Jeremy Lewan and Bianca Caproni Joined Others to Share Their Back-to-Campus Excitement.
Bloomberg Quicktake came to Rutgers–New Brunswick one day this fall to talk about college in the age of COVID with Antonio Calcado, Executive Vice President and Chief Operating Officer of Rutgers; Mark Beal of the School of Communication and Information; and select students, including Jeremy Lewan and Bianca Caproni of the Honors Colleges. Hear how the university has prepared for the return-to-campus and how the mentality and experiences of college students have changed in the age of COVID.