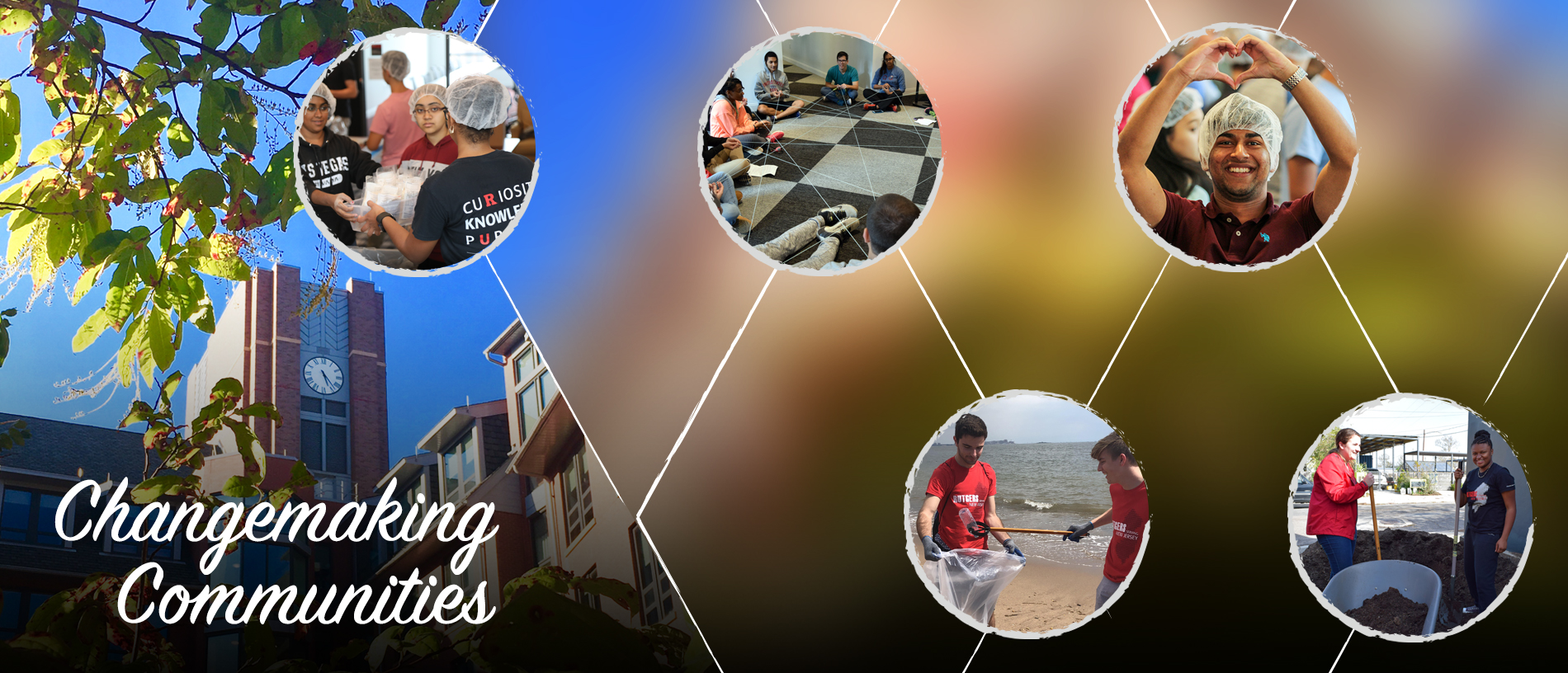 Overview
In order to build our Honors College community in a meaningful way across the four year experience, Honors College Changemaking Communities engage students in community building, programs, and initiatives with an overarching theme focused on socially responsible leadership—defined as individual, group, and community development for social change.
By participating in a Changemaking Community, students will develop important skills and engage in building a safe and inclusive community with each other. All Honors College students are eligible to participate in a Changemaking Community and will have a dedicated Changemaking Mentor. There are no participation requirements to live in the residential Changemaking Communities.
Spaces for Changemaking Communities | 2024-25 Academic Year
The Honors College
Residence Hall
The Honors College building is a residence hall for first-year students. All students living in the Honors College will be assigned a Changemaking Mentor to support them in their transition to campus and in developing skills around socially responsible leadership.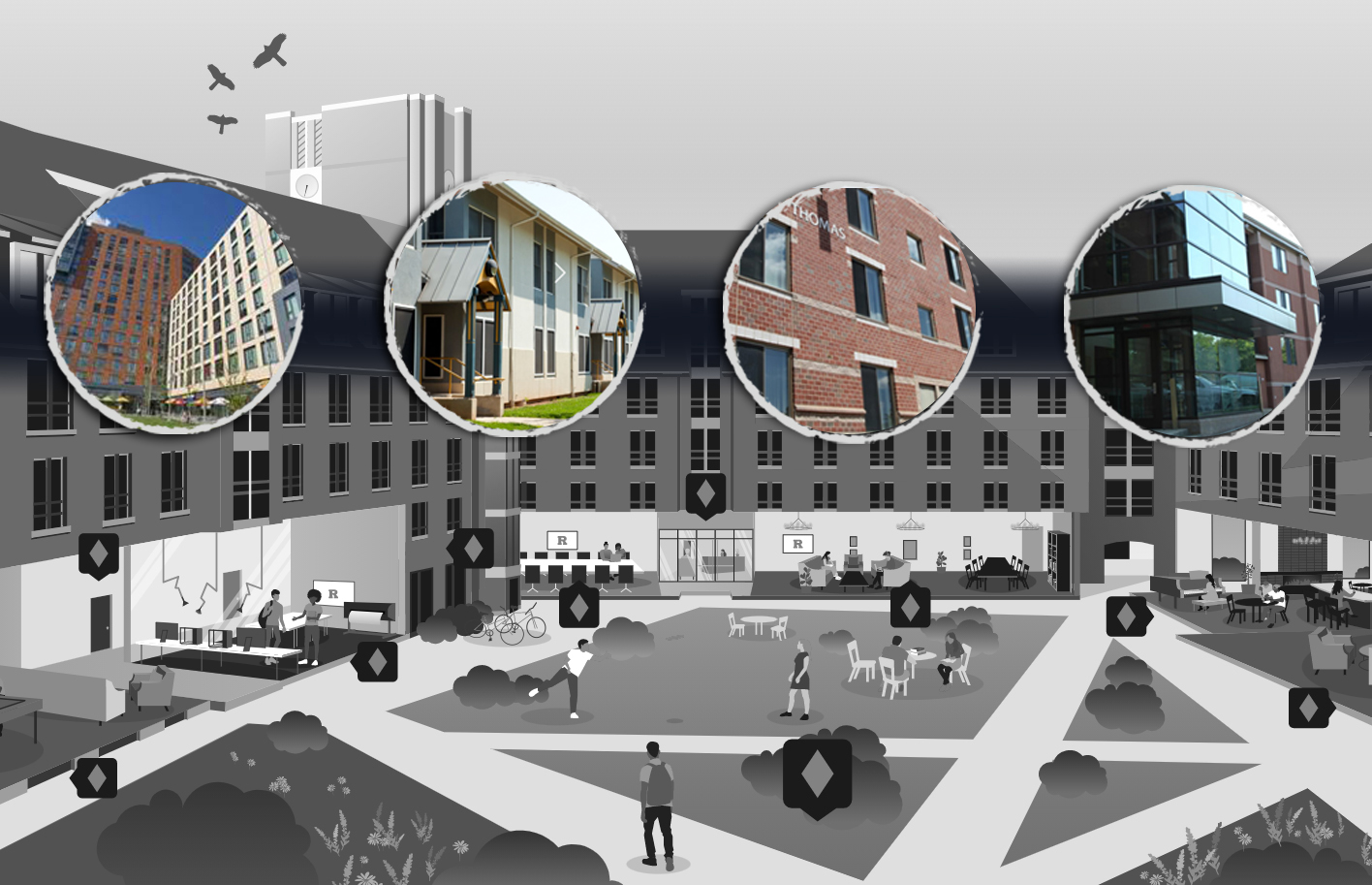 HC Residential Communities
These communities provide an opportunity for continuing students to live and learn with like-minded students in a residentially based community with their own Changemaking Mentors. Connected as well to the overarching theme of socially responsible leadership, these communities are housed in Thomas Suites, Campbell Hall, University Center at Easton Avenue Apartments, Newell Apartments, and Livingston Apartments.
Benefits for Participation in the Communities
◊ Earn up to 10 Changemaking Points each year for participation *
◊ Develop socially responsible leadership skills focused on self, group, and community growth
◊ Be a part of a close-knit, inclusive community of like-minded honors students
◊ Receive support from a Changemaking Mentor, an honors student leader in your community
◊ Gain access to programs and community service opportunities specific to your community
◊ Engage with faculty and staff focused on your community theme
◊ Join a team working toward common goals and interests related to creating social change
Important Links
---
*These are equivalent to 10 HC Serves hours toward the Rutgers-approved community service hours total requirement and must be logged to the HC Serves Portal. Changemaking Points can be earned through attending Changemaking Mentor events and other advertised Changemaking programs through the Honors College.