Work Hard and Live a Little Too
By Sophie Brown ('24, SAS/HC), HC Media Team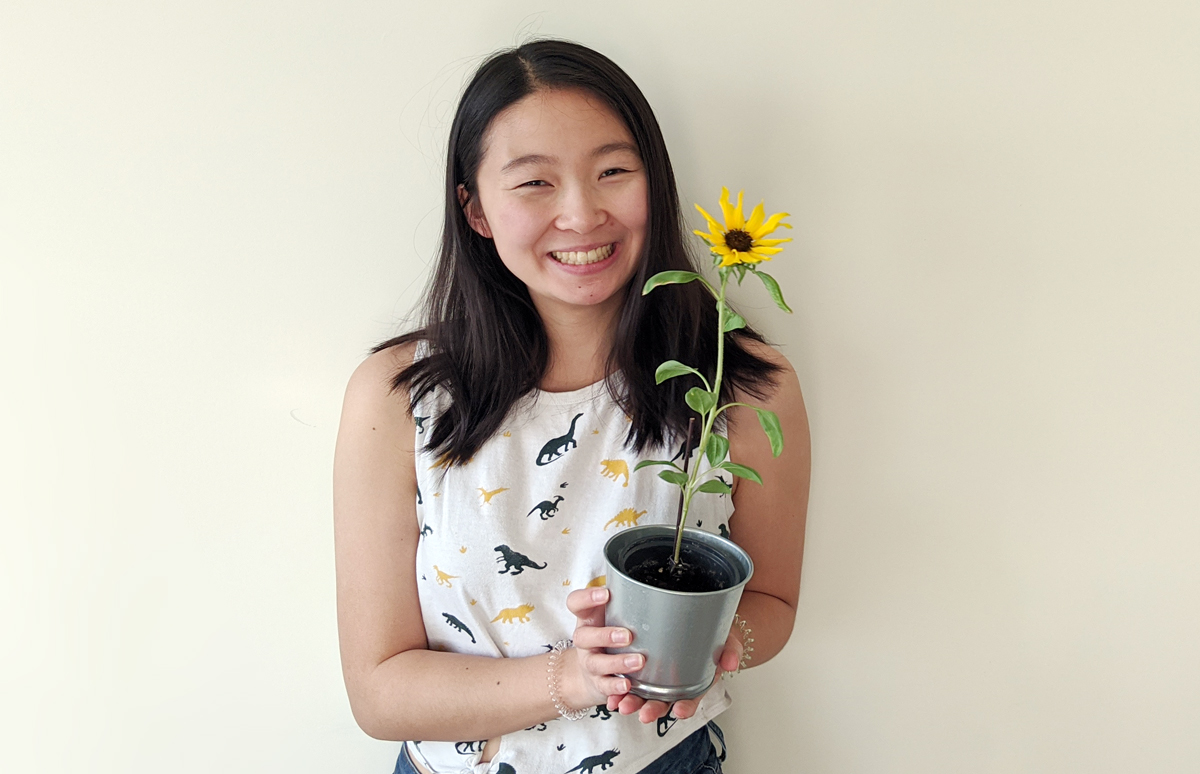 Graduating as a double major in computer science and cognitive science, Jacqueline Sun ('20 SAS/HC/DRC) has explored interests that range from women's leadership to technology to government and society during her academic journey at Rutgers. Four years later, her enterprising personality, sunny disposition, and desire to leave the world a better place than she found it has shaped her into the person and leader she is today.
Outside of her technology-oriented courses, Jacqueline devotes most of her time to the Rutgers Institute for Domestic and International Affairs (IDIA), which focuses on civic engagement for high school students through mock conference settings. While serving on committees designed and run by students, she has written policy briefs about international issues that range from deforestation and air pollution to veterans affairs. As a senior, she has led IDIA as president, for which she thanks the people she met in the organization who broadened her worldview and encouraged her to apply.
"IDIA has played such a huge role in my life. I've met so many intelligent, wonderful people from all over Rutgers who were very passionate about issues around the world, passionate about helping other people, and passionate about education. And I've met some of my best friends through this club," she says.
Jacqueline also served as a Barbara Voorhees Mentor during her junior year, a position from which she connected with and helped incoming students navigate Douglass Residential College. In her role as a mentor, she encouraged Douglass students to inquire about the meaning of women's leadership, knowledge, and power, just as she did in her first year. In that leadership role, Jacqueline reflects that she learned from her mentees in the tight-knit community of women. Her experience as a Douglass student deepened and strengthened her understanding of her position in society as a woman, particularly through the important lens of intersectional feminism.
After graduation, Jackie will be working as a technology consultant for Deloitte in the Government and Public Services Division, a position that offers her flexibility with various departments and projects. The unique convergence of government, technology, and business will allow her to continue exploring what she wants to do in the long term. Interested in the way that technology impacts society and human relationships, she hopes to one day work in the ethics of technology and to use her skills and experience to help consumers make the best decisions for themselves.
As Jacqueline calmly advises, 
"It's okay to not know what you're doing. No one does—some people may be very impressive, but what you see on LinkedIn and what you see on social media is never the full picture of that person, so don't expect yourself to be perfect."
Jacqueline's optimistic, easygoing attitude has driven her to achieve great things and will continue to do so. Yet even with so much to look forward to, she will miss Rutgers deeply, especially as she graduates without returning to campus.
In line with her fun-loving and hard-working demeanor, Jackie offers another crucial piece of advice:
"Don't miss everything going on around you! There are so many people who want to talk to you and get to know you. So study–definitely work hard in school–but at the same time, don't forget to live a little, because there are some experiences that you're only going to get in college. Like Hot Dog Day. I miss Hot Dog Day,"
she says, referring to RUPA's annual tradition of taking over College Avenue with inflatable arcade games, zip lines, and, of course, free hot dogs. "Rutgers is just a beautifully diverse and wacky and wonderful place. I'm going to miss it a lot, but I'm very grateful that it has shaped me into who I am and brought such wonderful people into my life," she says.