Explore All That Rutgers Has to Offer
By Sophie Brown ('24, SAS/HC), HC Media Team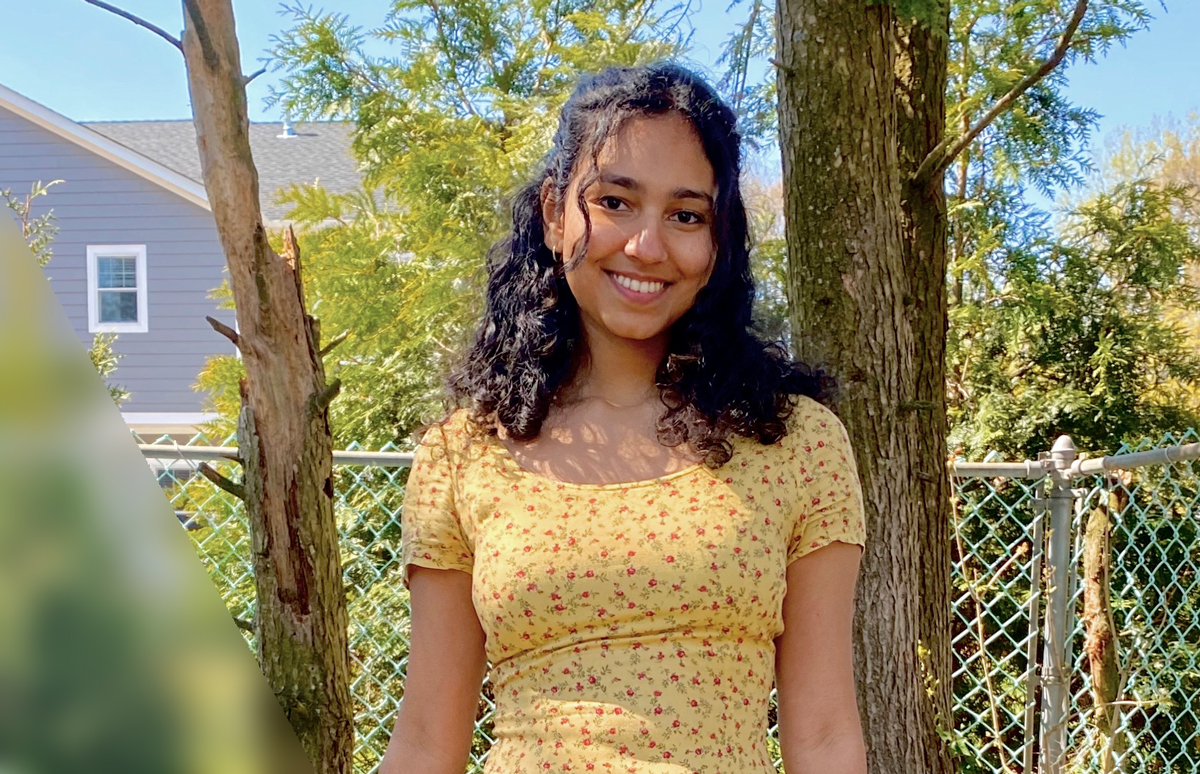 Mugdha Parulekar ('20 SAS/HC/DRC) knew she wanted to study genetics since high school. At her high school lab, she would study human cells, but when she got to Rutgers, she was drawn to a lab at the Waksman Institute of Microbiology with a focus on plant genetics. There, as part of the genetics major, she did research editing chloroplasts to produce commercially viable crops.
"I really liked that the major had research built into it," she says. "I was learning about all of these new developments that are happening in the field, and also getting to put that into practice with people who are truly excited about what they're doing."
Mugdha's passion for her major never stopped her from exploring other fields, either. On the contrary, she deepened and connected her interests in plant genetics, climate change, women's health, social equity, and research through her extracurricular involvement. When she took the Honors College mission course, the Forum, her freshman year, she loved it––so much so that she returned to be a learning assistant her junior and senior years. As part of Douglass Residential College, Mugdha has been on the governing council for the past four years where, last year, she started an initiative to get affordable childcare on campus for students with children. This year, she is working to help revamp the curriculum of the Douglass mission course Knowledge and Power to make it more inclusive for nonbinary and transgender students. 
Mugdha took advantage of the past year to develop her work in not only women's equality, but also women's health. She recently started the One Health Club on campus. Already an intern at the Women's Health Institute at Robert Wood Johnson, she was inspired by its director, Dr. Gloria Bachmann, to bring the One Health Regional Consortium to Rutgers. It looks at health as the interconnection of humans, animals, and the environment, and at Rutgers, has furthered its goal of optimizing the health of all living things through a combination of research, education over social media, and even a draft of a children's book.
As she goes on to medical school in the fall, Mugdha is taking her experiences from the past four years leading, pioneering, and changing with her. Always looking for the ways in which she can use her skills and interests to improve the lives of others, her contributions to the Rutgers community and to global health as a whole truly stand out.
"I think there's just so much that's possible at Rutgers," she says. "If you're the type of person who wants to try a bunch of things, which I think a lot of people at Rutgers and especially in the Honors College are, then you really are able to do it. By getting involved, you're able to expand how much you yourself can take on, and you learn to be better at time management and leading. It all naturally builds on itself. I think by the end of it, most people are pretty proud of what they've done over four years."