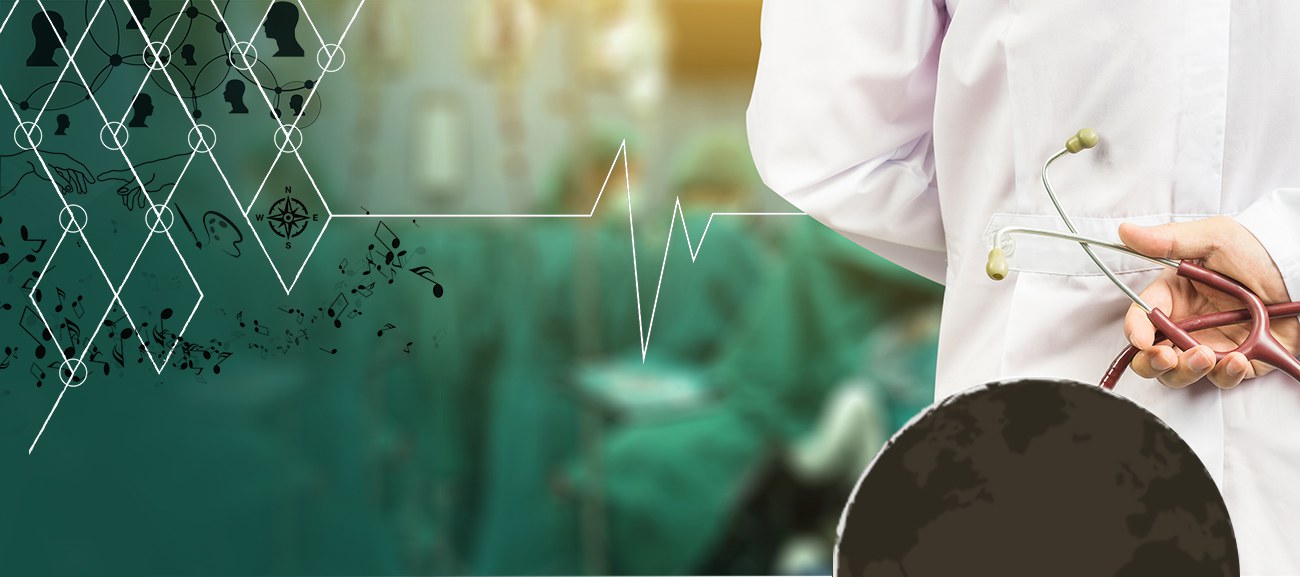 The 4+4 program is NO LONGER accepting new applications, as of fall 2022.
The information below is for the benefit of current students still in the process of
completing the program and our program partners who may be seeking to learn more.
We are uncertain if or when the program may be restarted.
 
---
Program Overview
The Rutgers Honors College–New Brunswick and Robert Wood Johnson Medical School 4+4 Program with an Emphasis in Global Health is a special partnership between the Honors College at Rutgers University–New Brunswick, the M.D. program at Rutgers Robert Wood Johnson Medical School, and Rutgers Global Health Institute.
The 4+4 Program is an opportunity for students to attain a rich, four-year undergraduate experience where they can major in any subject at Rutgers–New Brunswick, a premier research university, with the confidence of a conditional guarantee to medical school admission at Robert Wood Johnson Medical School without taking the MCAT.
The 4+4 is a unique offering that is designed to educate the doctors and medical professionals the world will need in the 21st Century. No longer taught or practiced based strictly upon clinical science and knowledge, the field of medicine increasingly demands interdisciplinary learning, broad-based critical thinking, collaboration, and teamwork with global perspectives. These are, in fact, the core commitments of the Honors College­ curricula and living-learning community.
From the very beginning of their first year, Honors College 4+4 students will have dedicated academic advising, physician shadowing opportunities, medical school mentorship, special course opportunities and coursework, and an integrated commitment to engaging with both local and international Global Public Health initiatives in partnership with the Office of Global Health at Robert Wood Johnson Medical School and the Rutgers Global Health Institute.
Students admitted to the program will reserve a seat in the M.D. program at Robert Wood Johnson Medical School provided that they meet ALL the eligibility and performance criteria and other requirements. Students admitted to the program reserve a seat in RWJMS upon completion of their undergraduate studies at Rutgers–New Brunswick as an Honors College Scholar, and fulfilling the standard pre-med requirements.
The program is NOT designed as an accelerated program.
Prospective Students
Eligibility
Invited incoming in-state students from the School of Arts and Sciences and School of Environmental and Biological Sciences, planning to start in the fall of 2021.
Selected students will be sent a letter of invitation to apply.
Residency: Currently this opportunity is open to New Jersey scholars who are US citizens or permanent residents of the US with a permanent alien registration card in their possession prior to matriculation into the MD program.
Process and Timeline
Eligible students will be sent a letter of invitation to apply, which involves sending a letter of interest by June 15 highlighting their commitment to a career in medicine as well as their views on how taking a global perspective in their medical education will help to improve the development of healthcare and treatment of patients locally and worldwide. Outstanding applicants will be selected for an in-person interview to occur in late July or early August at Robert Wood Johnson Medical School. Final decisions will be announced by August 15.
Current 4+4 Students:
GPA Requirement
Year 1 End of spring semester: 3.500 GPA (New Presidential Scholar requirement)
Year 4 At graduation: 3.600 GPA and completion of Bachelor's Degree, pre-med, and Honors College requirements
Interview and Faculty Recommendations
Students must pass an interview with the College of Medicine in early fall (August/September) of the 3rd year. At the end of Spring semester of the 2nd year, students must provide 2 faculty evaluations.
Global Health
Students must take at least one upper division course in Global Health.
Clinical Experience
Consistency of medical volunteering and clinical shadowing experience.
Shadowing is essential since much of the learning needed to become a good physician comes from careful observation of and reflection on clinical experiences. Examples of acceptable experience include service in an emergency room, physician's office, or clinic. Students should complete a minimum of 60 contact hours of approved clinical experience.
Service Hours
The community service experience must be designed to promote ethical development, self-awareness and a sense of social responsibility. Commitment to serving others is most effectively demonstrated by uncompensated, face-to-face engagement with individuals who are under served. Students should complete a minimum of 75 contact hours of volunteer community service under the supervision of the Honors College.
Early Graduation
Students who want to graduate from Rutgers-New Brunswick in less than 4 years forfeit the guaranteed seat in the MD program at RWJMS. However, they are still eligible to apply through the regular RWJMS application process. Students who accept admittance to the 4+4 program will not be eligible to apply for the 7-year accelerated BA/MD program with Robert Wood Johnson Medical School.
MCAT
Matriculation into RWJMS does not require the MCAT. However, if students are interested in applying to other medical schools and learning more about scholarship opportunities, they will be encouraged to take the MCAT.
Questions?
If you have any questions related to the 4+4 program, please email honorscollege.rutgers.edu.