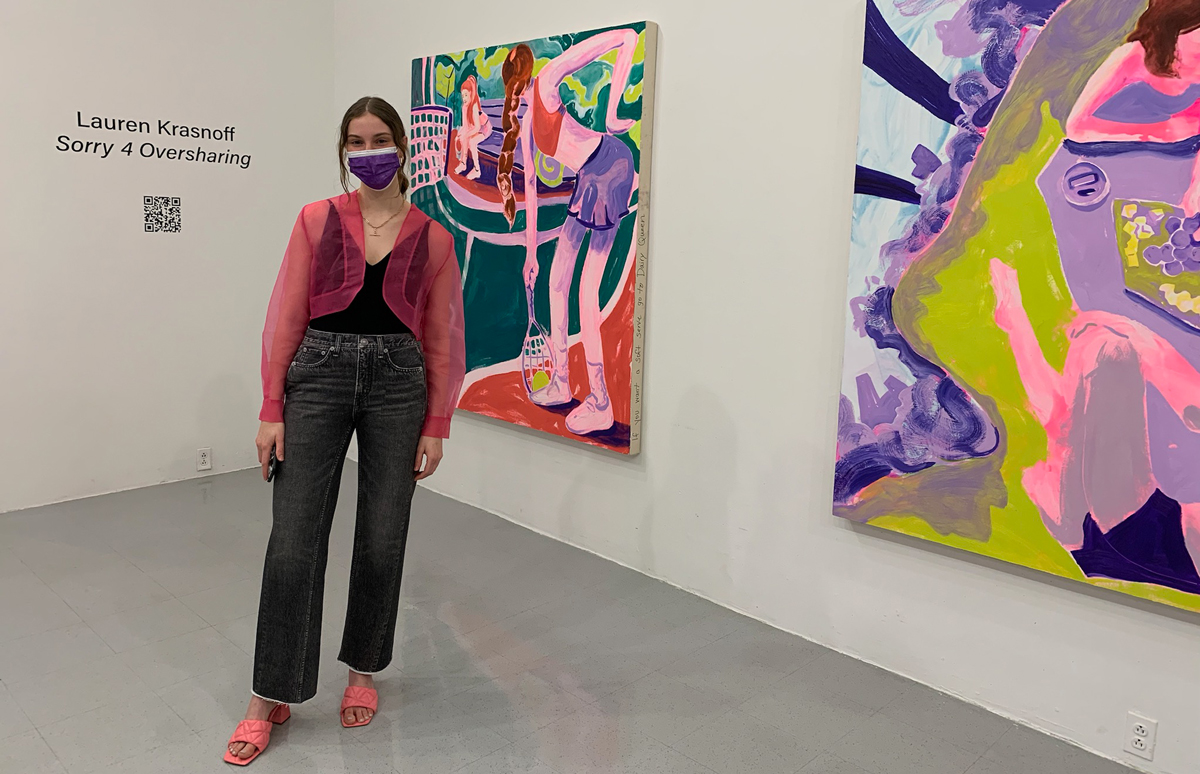 Lauren Krasnoff, a senior at Mason Gross School of the Arts and member of the Honors College, was celebrated at her senior show this March at Mason Gross. She wrote of her show, Sorry 4 Oversharing:
Making art is my way of contending with the over-saturation of imagery and media we experience on a daily basis. I use paint to materialize "snapshots" of the important people, places, and experiences in my life which I feel exceed the representational limits of the photo.

I am fascinated by my generation's obsession with sharing images of our lives on social media and the ridiculousness of the perfectly curated existences we create for ourselves. I think about encapsulating my life in paint as both earnest depictions of my own memories as well as a satirization of this obsession. The compositions I create begin as preliminary drawings and studies which I eventually scale up. The editing process of drawing parallels the way we embellish our visual identities online.
Lauren said of her senior show experience,
"I feel so grateful to be able to share what I've been working on the past couple months. I painted this body of work in late 2021 and 2022, but it is really a culmination of everything I've been working on, thinking about, and trying to convey in my art throughout the past four years at Rutgers."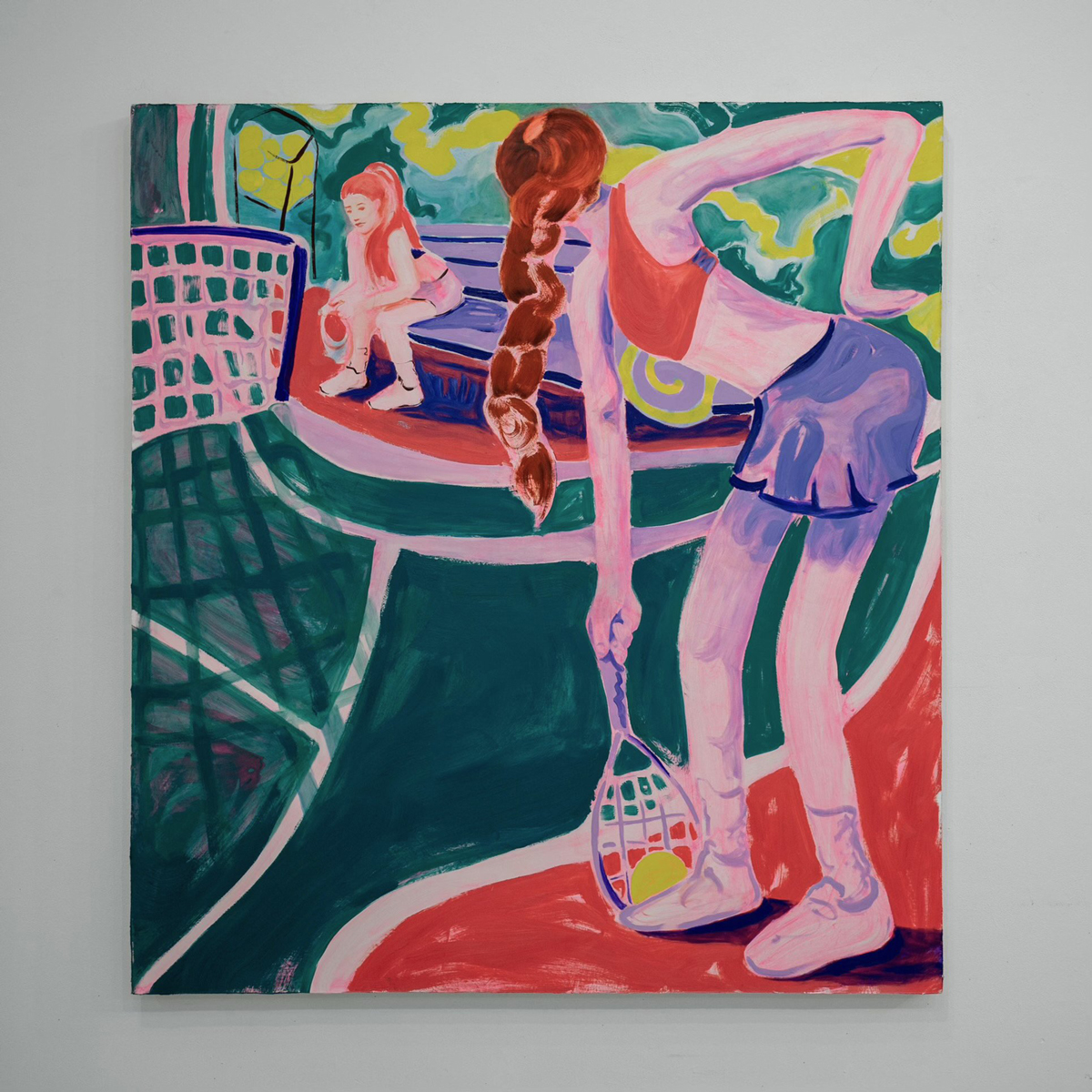 If you want a soft serve go to Dairy Queen | 66" x 60" oil and acrylic on canvas, 2021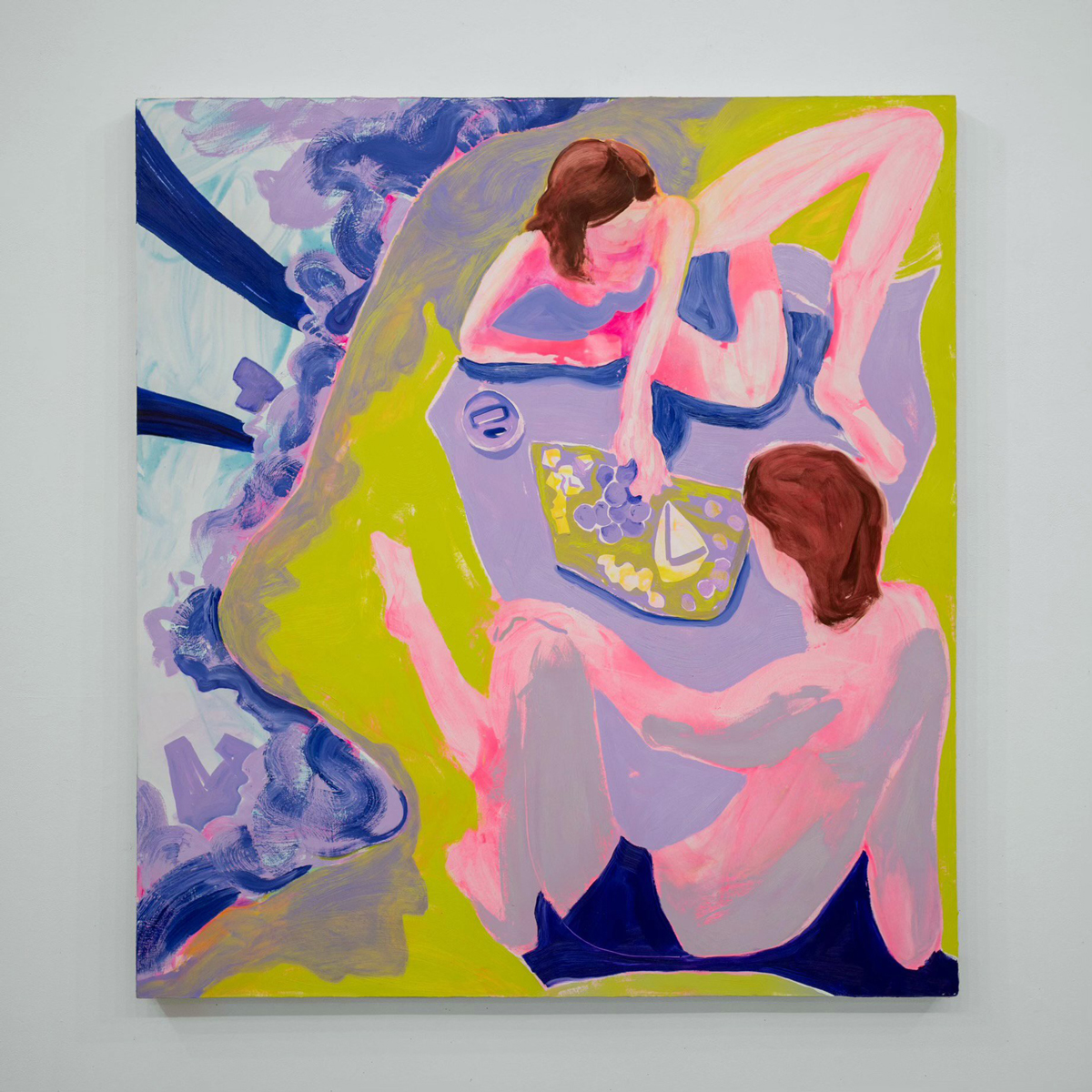 Clothing optional charcuterie | 66" x 60" oil and acrylic on canvas, 2022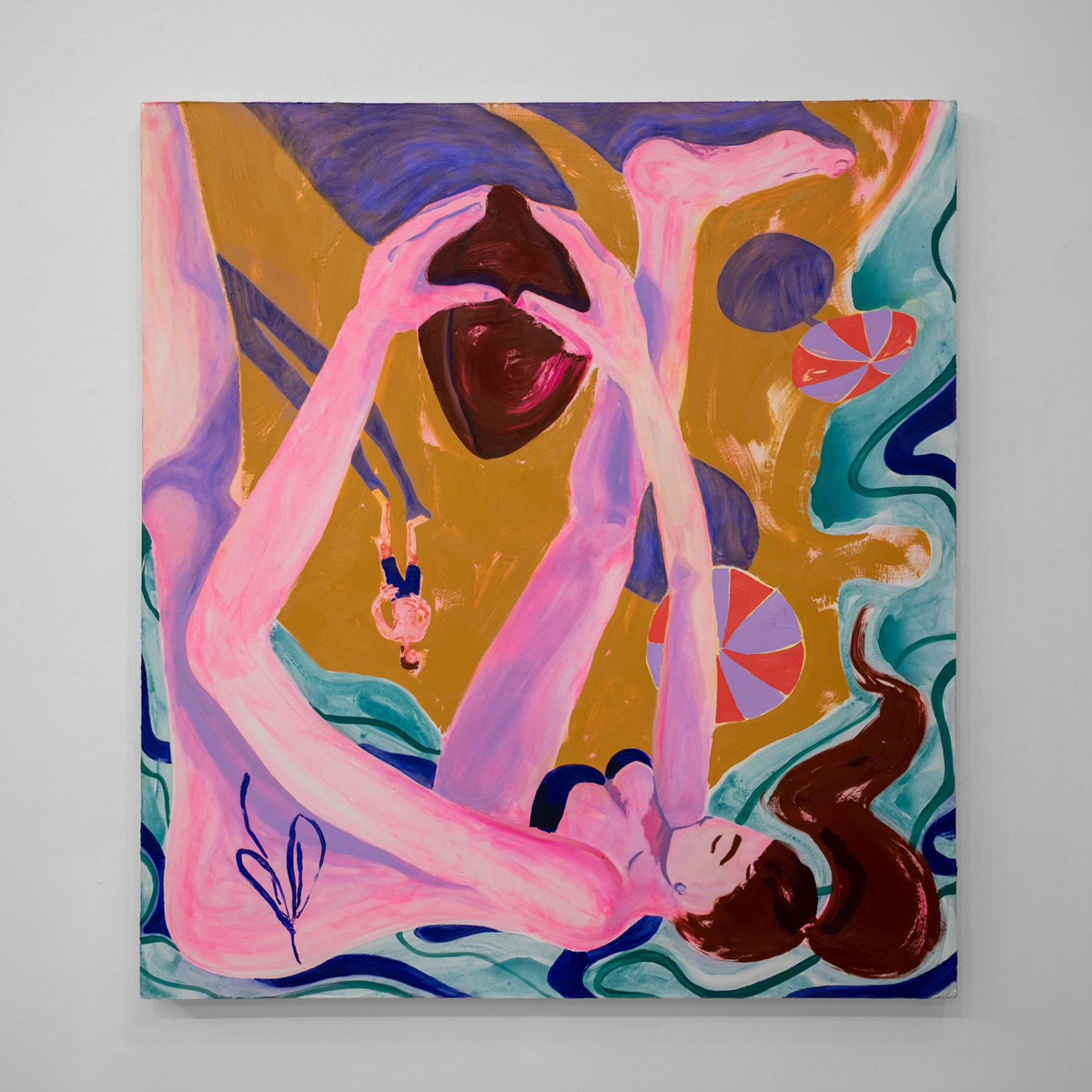 Beach hike | 66" x 60" oil and acrylic on canvas, 2022
---
To see the paintings in-person, you may visit the Mason Gross gallery at 33 Livingston Ave, New Brunswick (the gallery is just inside the main door to the far right) through Saturday, March 12.
You may also view all of her paintings from the show online.